VIDEO: Little lamb dances heart out at Texas animal care center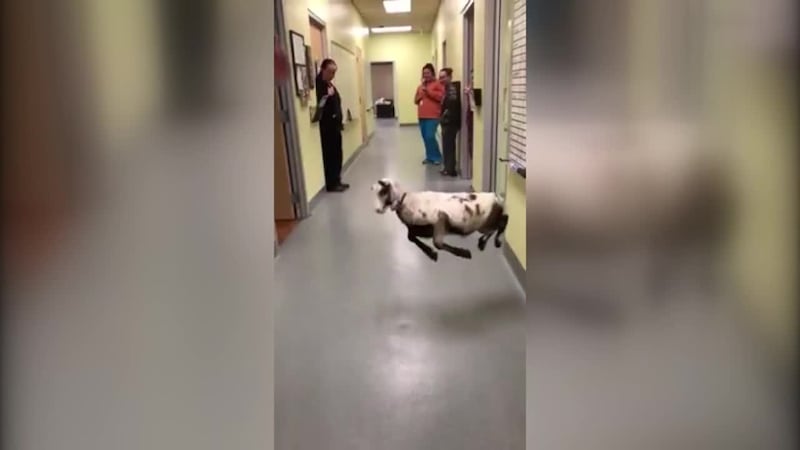 Actualizado: 1 mar 2019, 10:13 GMT-6
LONGVIEW, TX (KLTV) - One little lady at the Longview Animal Care and Adoption Center sure is excited about the weekend!
The little lamb was caught on camera jumping and dancing her way down the hall and into our hearts.
The slow-motion video of Ursula, posted by the center along with the caption "I wanna dance with somebody, some baa baa baa body who loves me," shows the little lamb dancing along with one of the center's lead animal care technicians, Nina Allen.
While many people were jumping on the chance to adopt her, Ursula already has a home and was only at the center visiting her owner. According to the center, one of their veterinary technician has been bottle-feeding the lamb since she was born and Ursula loves to come visit. While at the center, she follows everyone around and obviously loves dance!
The video was posted by the Longview Animal Care and Adoption Center Thursday night and has received over 37 thousand views, 677 shares and has reached over 60 thousand viewers. And all the comments have been in awe of the tap-dancing sweetheart.
The Longview Animal Care and Adoption Center is located at 303 H.G. Mosley Parkway. They offer shelter to lost or unwanted animals and work to find forever homes for the animals in their care.
Copyright 2019 KLTV. All rights reserved.